Call us
(440) 526-5350
(800) 362-4905
Fax us
(440) 526-1726
CHARTER BUSES (Mini and Full Size)
Nationwide Charter Service
TRANSPORTATION SERVICES
Contracts, Events & Conventions
MOTORCOACH TOURS
United States & Canadian Destinations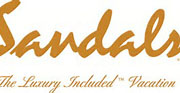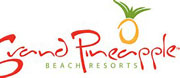 Cruise and Fly Specials
East Coast Cruise - 2017
Book Early for best cabins!
Join Great Day! Tours on this Princess Cruise up the East Coast. This is our fifth annual Eastcoast Cruise - Call Allyson to secure your reservation. This is ideal for your group individuals or smaller groups. Click here for a basic itinerary.
2nd Annual Anniversary Cruise
Join Allyson and her husband Julien (the captain on the Poetry II) for a special Anniversary Cruise to The Rhine and The Moselle. Take advantage of some major discounts by booking early. Click here for more information.
Bahamas Cruise - 2018
Travel by motorcoach to Baltimore and spend a night at an Inner Harbor hotel. On Day 2, we'll enjoy a city tour before boarding our ship and crusing to the Sunny Bahamas. Enjoy Princess Cays, Nassau and Freeport. This is ideal for your group individuals or smaller groups. Click here for more information.
To All Our Great Day! Customers . . .
I want to thank all of my clients who have traveled with me over the last 15 years and want to invite those who haven't done so yet, to come join us in 2015. We are not your average travel agency. I personally make sure of that. From conception to completion - I will be there for every want, question or concern.
My specialties include Luxury European River Cruising, Escorted, Independent Group Tours abroad as well as cruise or fly-packages in the United States or Canada. I have traveled all over the world and through my experiences, have learned what to do and in some cases what not to do - this assures you will have the guidance you need when traveling. You can leave the worries behind you and enjoy the amazing journey ahead of you.
What separates myself from others is knowledge and attention to detail. I enjoy talking about destinations and how to enjoy them even more - whether its what to wear in Alaska . . . to what's the best crepe stand in Paris to go to . . . or even what's the best time to see animals on an African Safari. It doesn't matter whether the vacation is for one person or one hundred I will be honored to be a part it. So come in to see me or give me a call and we can plan that holiday you have always wanted to take!
Allyson
Vice President - Escorted Tours & Cruises
Below is information about some of our offerings